The Alpha Range is divided in to five levels 9, 7, 5. 3 and 1. Available only in over the ear MiniRITE and miniBTE styles with a choice of rechargeable and or telecoil loop.
Alpha 9 are the industry's first hearing aids with Hybrid Technology™. They combine two processing approaches in one hybrid hearing system. So that both speech understanding and listening comfort are augmented simultaneously. The premium Alpha 9 hearing aids provide best sound without compromise, even in complex listening situations.
The perfect choice for active people looking for the maximum benefits of today's hearing system technology.
Our best for your music enjoyment
Music can positively affect your well-being. Bernafon Alpha hearing aids offer music enjoyment and let you dive into rich music sounds. Also when streaming music directly from your smartphone to the rechargeable hearing aids with Bluetooth
®
.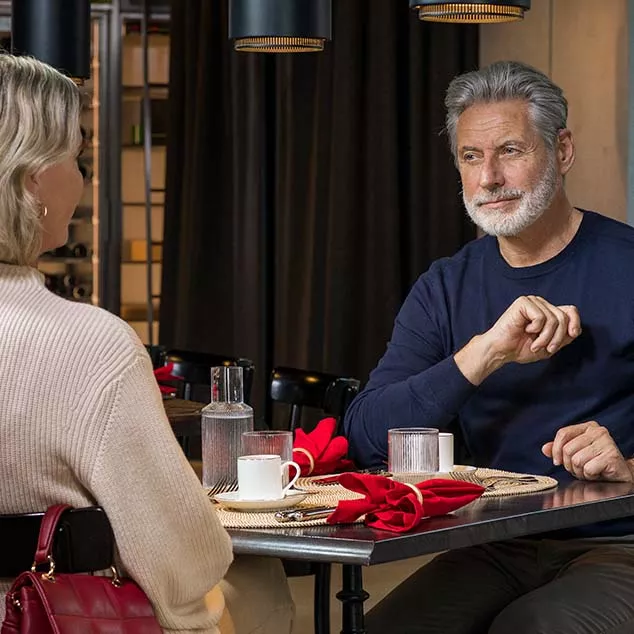 Focus on improved speech understanding and listening comfort. Alpha grants best sound without compromise.
Focus on being more connected. Alpha streams sound from numerous audio devices and offers hands-free communication from iPhone and iPad.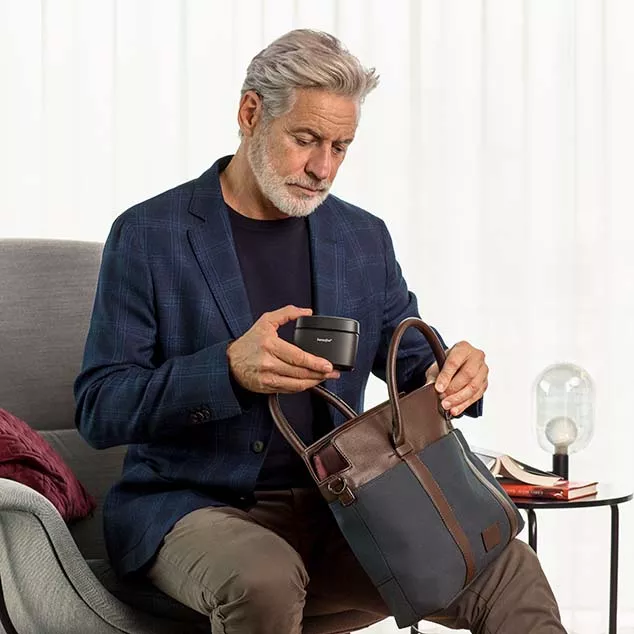 Focus on everything but your hearing aids. Alpha is rechargeable with power for a full day of use.